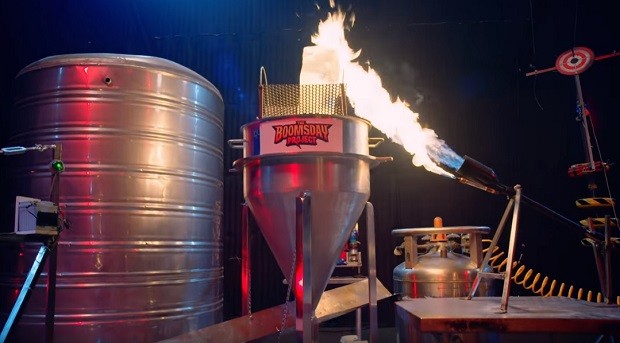 I know a new expansion has just come out, but take a break from all your hardcore Hearthstone strategizing and just enjoy some physics!
In the spirit of Dr. Boom and his crazy inventions comes the Boomsday Device, a Rube Goldberg machine consisting of 63 parts — along with some fire, explosions, and electricity — that's a wonder to see in action. More wondrous, perhaps, is if they managed to get it all working in one take or if it took hours of resets and do-overs to accomplish.
Now, if they could just make a machine like this to play Hearthstone. That would be more impressive than bots playing Dota 2 at a high level, no?