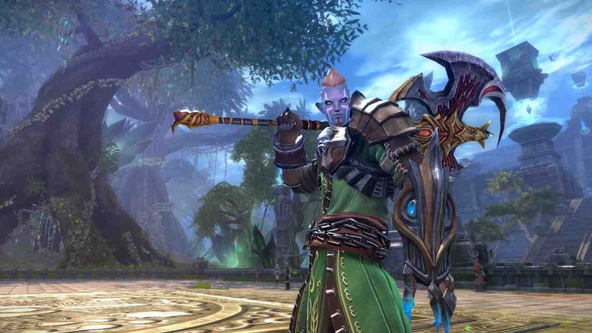 All the way from the forests of Erlandir comes the "Tamer of the Wild" as the Beastmaster, Black Gold's new class, strolls into town with battle axe in hand. A hard hitting beast summoner, this druid-like tank comes with a set list of skills and traits he has obtained from the thickets of the the deep woods.
The Beastmaster comes with three special moves, including the inspiring Law of the Jungle which boosts his stealth and critical damage while also stunning enemies, a storm harnessing lightning attack known as Thunder-Crack, and a summon beast move entitled Sprint Creature. This summon calls an ancient animal to wallop enemies within a select area, dealing repetitive heavy damage.
Unlike the steampunk faction's summoner the Conjurer who deals heavy DPS, the Beastmaster is designed to be more of a tank, as his role and armor proficiency increase his ability to handle more damage. Players who would enjoy this class would be those seeking both the thrill of charging into battle, while also having the option to summon beasts and control a crowd.