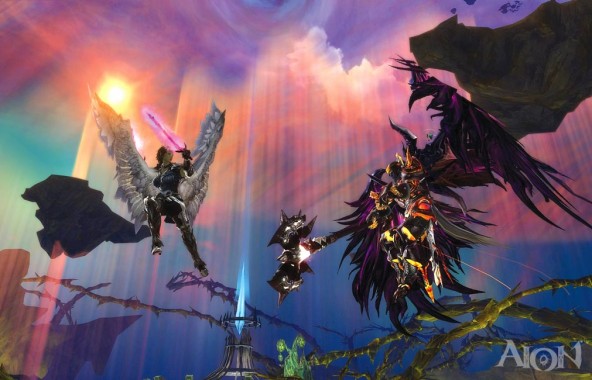 Some free-to-play games are more polarizing than others, with some sides taking the stance of "great, totally non-exploitative implementation" and others thinking "total pay-to-win trash." We'd like to see on what side of the spectrum the gaming public — and by that, we mean you guys — think of certain F2P games, and so we've invented something new called Love It Or Hate It?
Every week, we'll present a new F2P game and give you the option of passing judgment on it. Then we'll look back at it the next week and see what people thought. There are no prizes, except for the satisfaction of knowing you clicked on a button and made something happen. Really, what else do you need?
So, last week's proposal of SMITE wasn't really that much of a question. For all the codes we burn through, it would have been amazing if it didn't come up as massively loved, and that was definitely the case. Hi-Rez Studios' MOBA was just a shade below 70% liked, making it the new all-time leader in "most-liked" game since we started this! In fact, let's take a look at how various games have fared so far:
But enough about the past (he said, before bringing up a seven-year old game for voting). Unlike last week's offering, I'm genuinely unsure what people think of Aion. It seems popular, though you just don't hear it talked about a whole lot. And, as for me, I've tried to get into it multiple times and it's just never hooked me. How about you?
surveys & polls
Tell us what you think of Aion, and leave a comment below to expound upon your views!