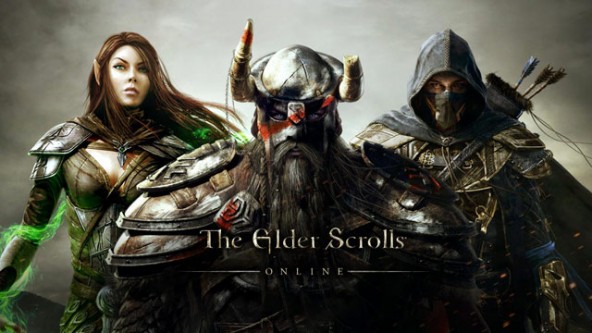 With all due respect to the super-enjoyable-looking WildStar, there's just one mega-huge MMO in the works this year, and that's The Elder Scrolls Online. ZeniMax Online Studios has kept details of the game pretty close to the vest, including the real biggie: Will it have a subscription or will it be free-to-play? There are arguments for and against each possibility:
The Elder Scrolls Online will have a subscription
A few years ago, we wouldn't have even been having this discussion. For an MMO of this size and scope, a subscription would have been automatic. Since development on TESO must have started several years ago, before F2P had a solid foothold in the West, this was almost certainly the plan from the start.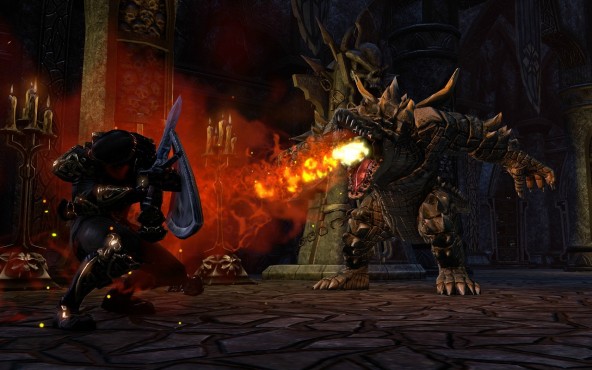 ZeniMax also seems to think of TESO as the Next Big Thing, and when you have the Next Big Thing, the natural compulsion is to wring as much money out of it as possible. I'm not saying this makes the company greedy; it's just sound business. That's certainly the opinion, right or wrong, that BioWare held with Star Wars: The Old Republic.
Finally, you'd think that, if the game was going to be free-to-play, it would have already been announced. That's generally good PR, and at the very least gets more people excited about the game and thinking they'll try it out. But their PR has been very low-key up to this point, so maybe they aren't looking for that big rush just yet.
The Elder Scrolls Online will be free-to-play
On the other hand, the fact that ZeniMax hasn't said one way or the other how they're going to go might be a sign that they're still working it out. As mentioned, a subscription was probably the original plan, so perhaps they're still crunching the numbers and haven't reached a final decision – or at least haven't committed to one they're ready to tell people about.
They also can't be totally ignorant of current trends. With very few big-name MMOs still having a subscription, they have to think that F2P is at least somewhere in the game's future. Maybe the plan is to launch with a sub and then go F2P after a year or so, but why not save yourself the headache and the "Oh, the game is dead, it's going F2P" negativity?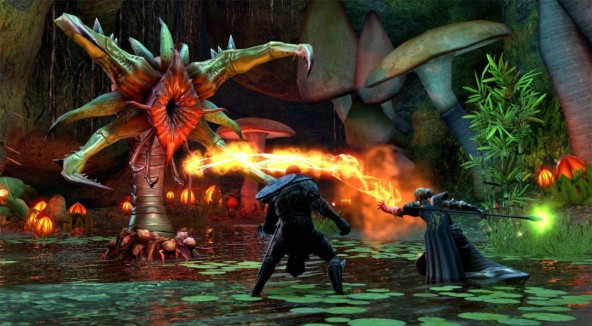 And let's not forget all the Elder Scrolls fans who are still very much lukewarm about TESO. Skyrim sold over 10 million copies, so that's 10 million potential players of the MMO. If TESO launches and opening sales are "only" in the two to three million range, will that be seen as a failure? Anything ZeniMax can do to boost those numbers – and free-to-play is the most obvious choice – has to be at least be considered.
The popular opinion is that we'll probably hear more about The Elder Scrolls Online, from the actual gameplay to payment models (and possibly pre-orders), around the time of E3 next month. Until then, what do you think? Will TESO require a subscription or not? My gut says "yes," but my wallet says, "I hope not."
By Jason Winter