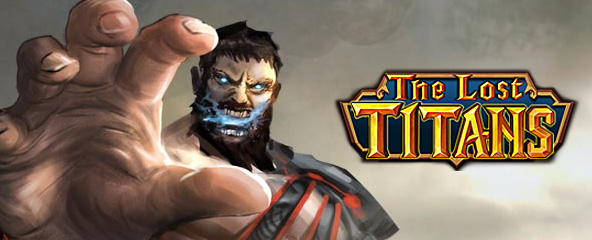 MMOBomb and ZQGame are teaming up to bring you a free gift pack with lots of in-game items for The Lost Titans beta. To get your code key you just need to click on the button below. Don't miss out on this free offer!
The Lost Titans is a free to play 3D Browser MMO Action RPG set in a fantasy world based off of Greek mythology. The game features fulll 3D graphics, PVP & PVE, a epic mythic world and much more.
Your browser does not support iframes. For having access to this giveaway you need to enable them.
How to get and use your Key:
1. Log in to your MMOBomb account to get your key. If you don't have one, register for free HERE.
2. Copy and paste your key to a safe place as you may not be able to retrieve it once closing your browser.
3. Login at http://tlt.zqgame.com/
4. Create your character
5. Enjoy the beginning of your The Lost Titans journey with the tutorial boss in Newbie area and Iron City before you arrive at main city, City of Light. (In Iron City, when you reach level 5, you will have "Town Portal" Skill. Click it and go to City of Light.)
6. Find NPC Chloe to redeem your gift pack (In City of Light, press "M" for world map, and go to coordinates (X320,Y288))
7. Click on "Gift Pack Exchange" and input your gift code
8. Make sure you never miss a giveaway, follow our updates via Facebook, Twitter or sign up for our daily newsletter, it´s free!
9. Have Fun
The Key Includes:
– 20000 Silver
– Lv. 5 Legendary Weapon
– Lv. 15 Legendary Outfit
– Lv. 15 Brilliant Shard x200
– Lv. 1 Regen Potion x20
– Lv. 2 Regen Potion x20
– Lv. 1 Life Potion x20
– Lv. 2 Life Potion x20
– Minifinny Egg (new pet, image below)
The Lost Titans Gameplay Video: