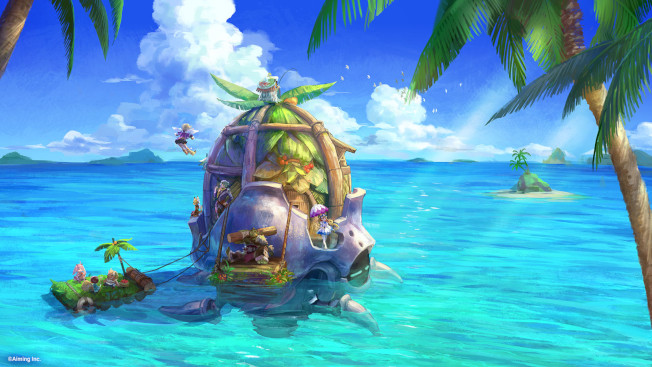 In July, PlayStation 4 players in North America will be able to join over 2 million Japanese players in exploring the world of Caravan Stories. The disgustingly cute, free-to-play, anime-inspired MMO is headed west.
Caravan Stories features six races for players to choose from when creating a character. It also allows them to tame monsters and make friends with NPCs. As an added bonus, players recruit up to 300 allies for both PvE and PvP.
Based on what we're seeing on the game's official site, this game would be good for fans of JRPGs — or just the insanely cute. While the game's site is still mostly in Japanese, there are plenty of trailers and other things anyone interested can check out on it.