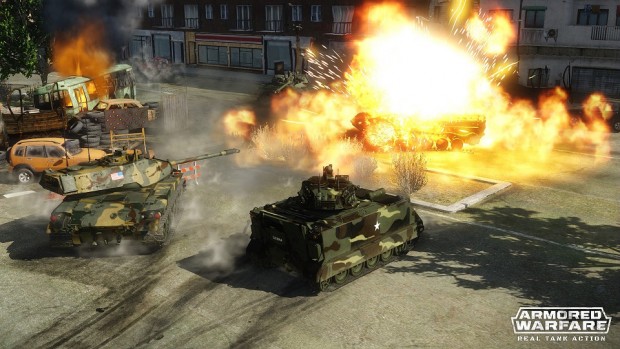 If you didn't feel like ponying up for a Founder's Pack to get an incredible two-week headstart in Armored Warfare on the PlayStation 4 — well, now you don't have to! The free-to-play tank game is now fully launched on PS4, so anyone can get in on the action.
While no PlayStation Plus subscription is required to play, PS+ members can get a free bonus bundle that includes a unique LAV-150 90 vehicle with a PlayStation skin, one day of Premium Time, 500,000 in-game currency, and 500 gold. Members also can benefit from a three-day rental of a range of exclusive vehicles and a 20% discount on all Starter Packs.
You can buy those Starter Packs via the PS4-focused Armored Warfare page, and read more about the game's launch on PS4 here.