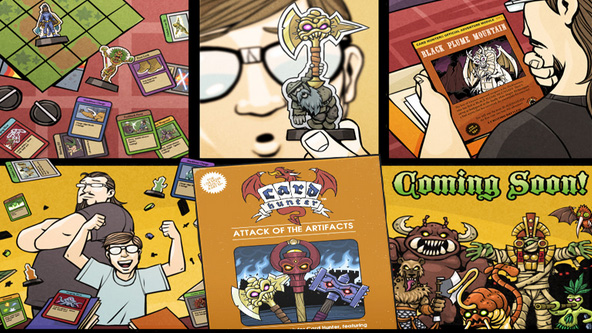 Card Hunter fans have a lot to look forward to toward the end of April, as a new expansion that provides more adventures, cards, monsters and even organized league play is on the way. Upcoming expansion Attack of the Artifacts is mostly oriented toward improving the campaign experience, although there are other little surprises here and there.
About half of the new campaign material is fairly low-level, as they are designed to help players who are finding it difficult to get through the regular campaign. However, the development team did not leave out all of those hardcore Card Hunter fans who have already beaten the main campaign with the other half, kicking it up a notch with end-game content that makes for a worthy challenge for even the best of the best.
League play will drastically enhance and diversify the multiplayer experience, offering more than just your standard Card Hunter PvP. This includes "pilot" matches between players that remove personal built decks, creating an equilibrium between experienced and novice players. It also allows for players to test drive certain monsters and gather a greater understanding of their options.