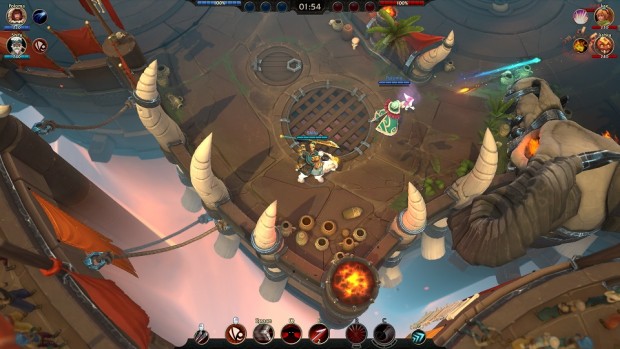 Battlerite Game Designer Christian Larsson penned a blog post on the game's Steam page today, outlining Stunlock Studios' plans for the game in 2017, including a tentative free-to-play release window for late in the year.
Why take so long on a game for an official launch on a game that's been so well received (92% positive on Steam)? Well, as our own Zach Sharpes opined on the MMOBomb Skype channel when I brought it up:
"[Cthulhu], late 2017 release? For what reason? Everyone who's played the game thinks it's ready for launch lol. Sounds like they are really just farming them early access packs."
(He actually invoked a different deity, and I suggested replacing it with "Cthulhu," which Magicman heartily agreed upon.)
Officially, Larssen says Stunlock Studios needs "more time to develop our internal processes while expanding Battlerite with new features, content and improvements." In the near future, that means an overhauled ranking system and new champion, while in the longer term, the team hopes to add "a steady stream of content, new champions, bigger and more grandiose arenas, legendary outfits and new item types to name a few." And, of course, e-sports. Always e-sports.
So hang in there, Battlerite fans, and don't let an ancient tentacled horror claim your sanity in the meantime.