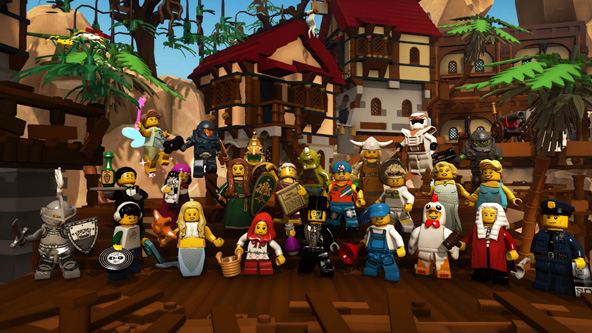 Although the figures may be small, big adventure is planned for the residents of MMORPG Minifigures Online. Funcom recently announced that this battle of the toys will be hitting Open Beta sometime this June. This new addition to the already large world of Lego features the tiny loveable block-headed figures familiar from the series of toys, games and movies, cast into adventurous worlds themed to treasure seeking pirates, space exploration, and medieval times.
As the game has already been in Closed Beta for several months, the development team is excited to see a multitude of Lego fans join the process. Testers are encouraged to give positive and negative feedback on both the concept and functionality, helping the team understand the realm they have built brick-by-brick.
Executive Producer Lawrence Poe spoke on Open Beta's behalf, stating "Open Beta is a significant milestone for any game, and I can say on behalf of the team that we are incredibly excited that players, young and old will soon have the opportunity to experience LEGO Minifigures Online for themselves. This is an invaluable opportunity to collect feedback directly from players. We'll be using that feedback over the summer to help us focus our efforts where they are most needed and deliver the best possible experience when we launch in the fall."
For more information on the worlds of Minifigures Online, and to receive notification of Open Beta release this summer, check out the official website.