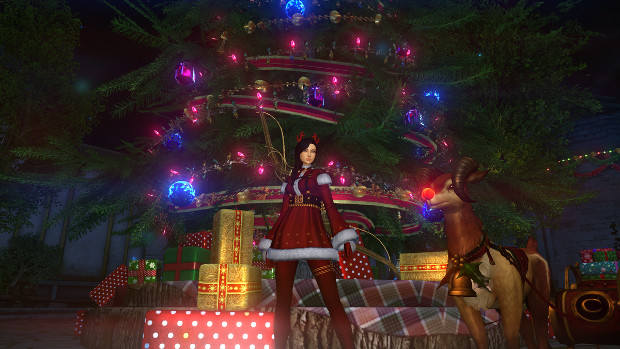 Tis the season for Cabal 2 updates. The free-to-play game from ESTsoft is getting a new update featuring a 24-player raid and other cool stuff, AND a holiday themed event today.
The update, named "Black Wave: Gray Canyon" is a multi-wave raid featuring some really cool looking — but deadly — monsters. As with all raids, there will be some pretty sweet rewards waiting for players who participate, including: armor sets and weapons. Both the monsters and the reward gear can be seen on the Gray Canyon page.
Those looking forward to a more Yuletide event can get their fill beginning today. Ektensia is filled holiday spirit — with trees and presents and other decorations. But, as always seems to happen with holidays, someone's out to ruin it — the reindeer. It's your job to protect Ektensia and save the holiday from these adorably evil creatures.
The event will run between December 16 and December 28 — and there will be rewards. Full details on where to start the event as well as what types of goodies you can receive are available on the Cabal 2 site.