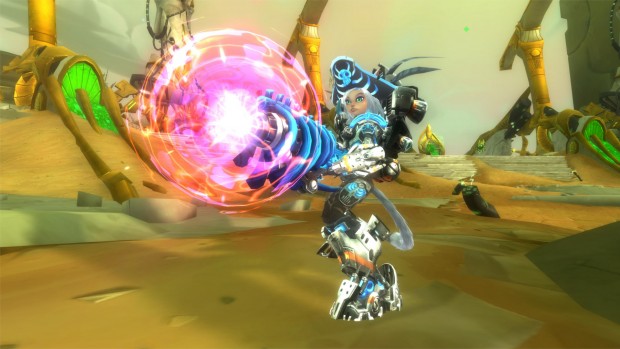 Well, the most recent WildStar DevConnect is over and new race/class combinations will soon be making their way into WildStar, the free-to-play MMORPG from Carbine Studios. Perhaps not surprisingly to WildStar players, the Aurin were big time drivers of the class conversation (besides of course the cries of "all races with all classes"!).
As it turns out though, Carbine anticipated some of this feedback and acknowledged that they were already at work making Aurin Engineers and Chua Warriors….yes…tiny little Chua Warriors! While a release date for the new combinations is still forthcoming, pictures of the new combinations are available in the official post.
In addition to race/class combinations being added, Carbine will also be adding race and gender changing items to WildStar's cash shop for those of you that wish to make some changes on those fronts.
We'll keep you posted on what combinations come out next while you work your way through the new Vault of Archon content now available.