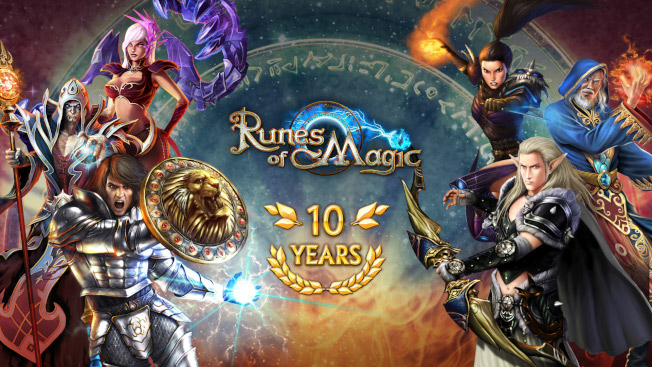 It's been a full decade since Runes of Magic first launched. In honor of the anniversary, Gameforge and Runewaker have announced a series of special events — including something very special for players whose accounts are hitting the 10-year mark as well.
Beginning now, players will be rewarded with exclusive boosts, login events, and special in-game activities. These activities will run until March 19, but the party won't end there. Beginning March 22 — and running through the end of the month — players will be invited to take part in a special exchange event. Visit the merchants to take part in the event.
As for the veteran players, those celebrating their own 10th anniversary will be gifted the "Legend of Taborea" costume set. Those who have been around for at least seven years will receive the "Hero of Taborea" costume set.
More information on all these events is available on the Runes of Magic site.