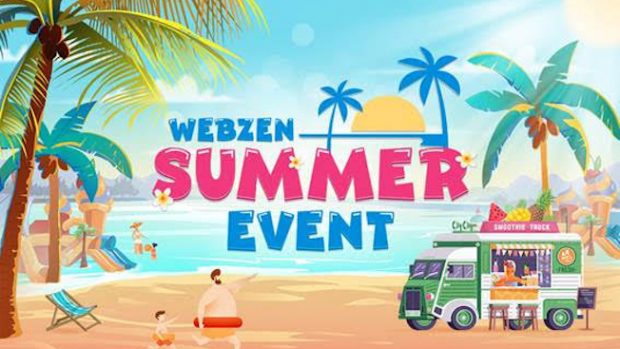 Just in case you somehow missed all the signs, like the warmer weather, it is summer. That means it's time for Webzen's annual summer event. The main event is the water park themed event taking place on the Webzen game portal, but players of MU Online C9, Flyff, and Rappelz can also expect in-game festivities as well.
During the water park theme event, players who visit the official website, and the game's Facebook page, earn smoothies that can be exchanged for special rewards. Different smoothies earn different types of rewards.
As for the in-game events, MU Online players can take part in special events on the new Speed Server such as coupon giveaways, events to win Gold Channel tickets, and more. C9 players will be able to take part in an Insignia Collecting Event, earning Insignia Boxes by clearing dungeons and combining them to make Decorated Insignia Chests filled with useful items.
In Flyff, a new Wedding Event is under way. Players will need to defeat monsters to get special quest items and use them to complete the wedding fashion set and ring. And, finally, Rappelz players will receive refreshing ice in drops from monsters killed in specific locations. This ices is then exchanged for special boxes containing special summer items like the Swimsuit Set.