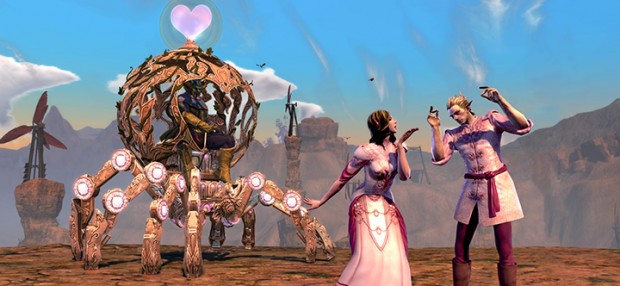 Love is in the air … along with artillery shells, bomb fragments, and perhaps a few orc corpses smooshed onto the ceiling. Do those count?
Free-to-play games are always looking for a reason to celebrate, and Valentine's Day is as good as any. Here are a few promotions, special events, and other miscellany going on today to celebrate a man who might not have existed:
Battlerite
Log in today to get free Valentine's Day avatars!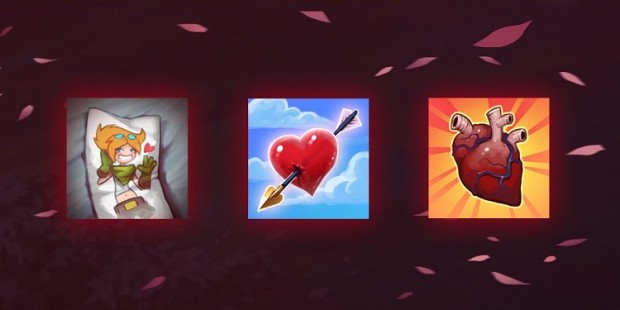 Crossout
In Crossout, you can build the ultimate death machine, or the ultimate love machine (or two).
Orcs Must Die Unchained
If you're just looking for some clever game-themed postcards to share with your queue partner, check out this selection from League of Legends!
Paladins
… or Paladins (set one and set two)!
Orcs Must Die! Unchained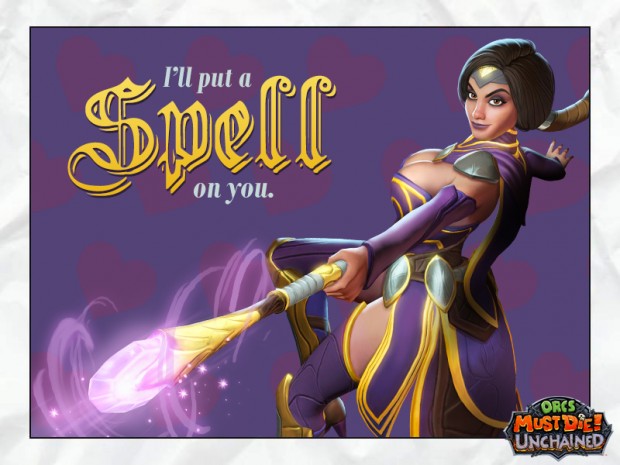 Dofus
… or even Dofus, which is also running its "Saint Ballotwine's Day" festivities in game until the 21st.
War Thunder
If you'd rather make war, not love, War Thunder's got you covered. You can earn an achievement, decal, and booster for winning battles until 7:00 GMT tomorrow.
Or, if nautical nonsense be something you wish, set the world alight and earn some signal flags in World of Warships until the 17th. You can also earn a Valentine's Day Commemorative flag by winning five battles today with a friend.
DC Universe Online
Mr. Freeze is trying to bring his wife out of cryostasis, but his misuse of Zamaron crystals endanger all of Gotham! Take him down with daily events to win seasonal rewards.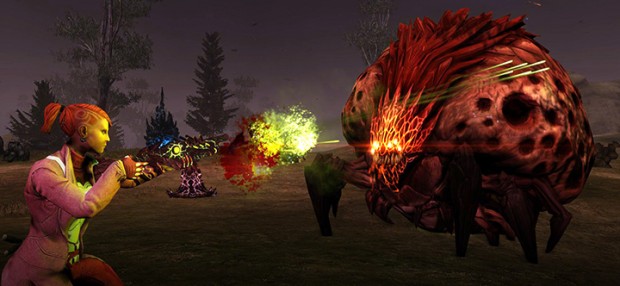 Trion Worlds
Naturally, Trion Worlds has all sorts of events going on in its games, as well as plenty of love-themed items for purchase in their various cash shops. Events run until late February; refer to individual pages for more details.
Are there any other Valentine's Day festivities out there that we missed?