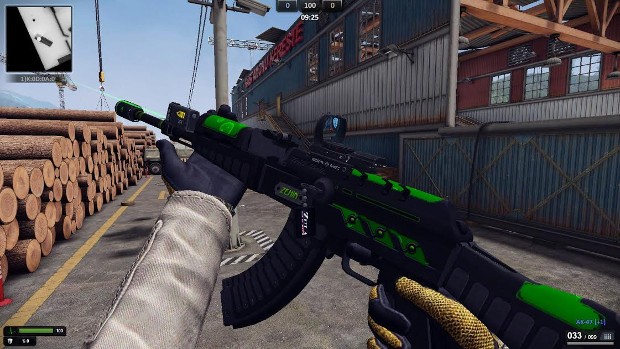 IDC/Games announced the addition of community customization to its free-to-play FPS Zula this week. This new system offers players a way to customize their weapons — primary, secondary, melee, and grenades.
The newly introduced customization is fairly robust, offering the ability to change the weapons' skins, add attachments to the top, bottom, and front of the weapon, and even allows for accessories. Top and bottom attachments include scope or reflex sights and a laser. The front attachment options are a silencer or a muzzle. Accessories only include hanging at the moment.
Although these may not seem like much, IDC says that there are millions of combinations with which to play. In order to customize weapons, players will need to acquire Customization Cards by purchasing Decks through the store. Each card is designed for a specific weapon so it may take multiple tries to find customization items for the weapon you're trying to tweak.
The patch notes in regard to this are available on the IDC/Games forums, but we've kinda covered more than the notes do here. Still, if you're curious…