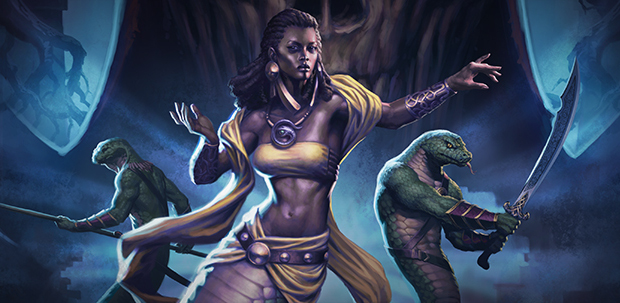 On February 27th, Neverwinter players will be able to continue the Tomb of Annihilation story… by heading to the Lost City of Omu and taking on the lich, Acererak. The update adds a new campaign, storyline update, and an end game trial that all take place in Omu.
This city is a completely new zone filled with temple ruins and an underground labyrinth made of tunnels. There are new monsters to defeat, more treasures to find and… because we're still dealing with dinosaurs… an undead Tyrant T. Rex that needs to be dealt with.
Since the update is still a bit off, the developers have promised to provide more information about the content arriving in it before launch. Neverwinter players can keep up with all the new info on the game's site.