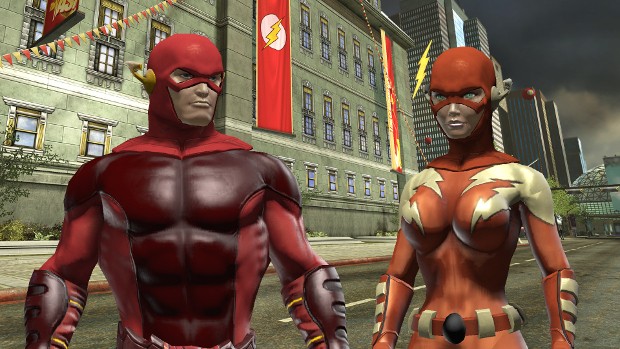 This weekend is all about The Flash in Daybreak Games' DC Universe Online. The free-to-play super hero game is celebrating the DC Universe's most popular speedster with free gifts. Players who log in over the weekend (Feb 10-12) will receive a free Flash Cowl and a base item pack full of Flash-themed items.
The free goodies aren't all that players can look forward to this weekend. There is also a bunch of Flash-related content to enjoy — such as the appearance of Professor Zoom, Jay Garrick (the Original Flash), and Kid Flash in various missions. Players can make use of the "inspired-by-Flash" option to create characters with the Speedster movement and powers. Finally, those who are really into the whole Flash thing can visit the Flash Museum which hosts a ton of Flash exhibits.
Full information on the event — and the Flash in general — can be found on the DCUO site.