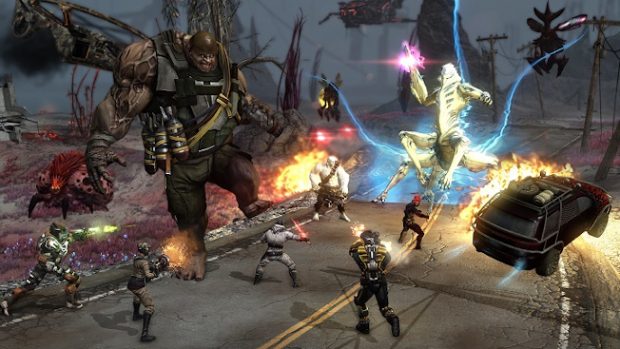 Once again, it's almost time to celebrate the anniversary of the end of the Pale Wars in Defiance and Defiance 2050. Every year, the celebration runs for a week, during which time players take part in rotating Arkfalls and other activities while earning rewards. But, before that can happen, players need to help the devs decide what Arkfalls will be part of this year's event.
To get that much-needed player input, the Defiance developers have thrown together a rather short survey asking players to choose one out of five Arkfalls for Defiance 2050 and one out of twelve for Defiance. That's it. Select one for each and you're done. You don't even have to worry about putting in account info or anything like that.
If you want a chance to vote, you can find the link to the survey on the Defiance site.