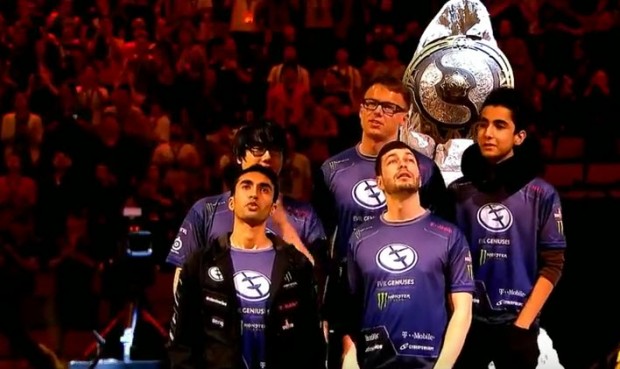 The International, DOTA 2's global MOBA tournament, came to a close this weekend and a number of records were set in the process. The first record, and one you've likely already seen if you follow the professional eSports circuit, was the over $18 million crowdfunded prize pool. This is the largest prize pool for Valve's free to play tournament.
On the winner's side of the record books, an American team took the top spot for the first time in tournament history. Evil Geniuses, a team that had a bit of a mixed bag year in 2014 with roster changes and shuffles, managed to overcome these trials and take home over $6.6 million when they beat CDEC in a very tight 3-1 match.
We'll have to wait and see if viewership reached a new record as numbers haven't been made official yet, but if Twitch stream totals are anything to base some guessing on, expect viewership online to register in the millions of viewers area.
Congratulations to the new champions, Evil Geniuses!