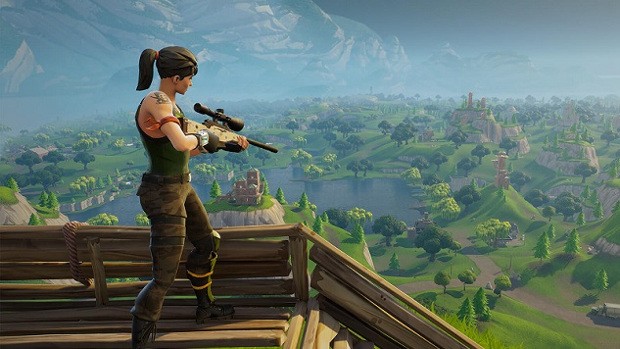 The mobile version of Epic Games' Fortnite Battle Royale is doing pretty well post launch. In fact, since the company opened the game up to everyone on iOS earlier this week, cash shop revenue has tripled — going from $620,000 on average per day to over $1.8 million. Worldwide, the game has brought in over $15 million in 20 days — $10.5 million of that went to Epic.
The interesting thing, according to Sensor Tower — a site that tracks mobile app data — is that the game's revenue was already showing significant revenue increases before the game opened to everyone.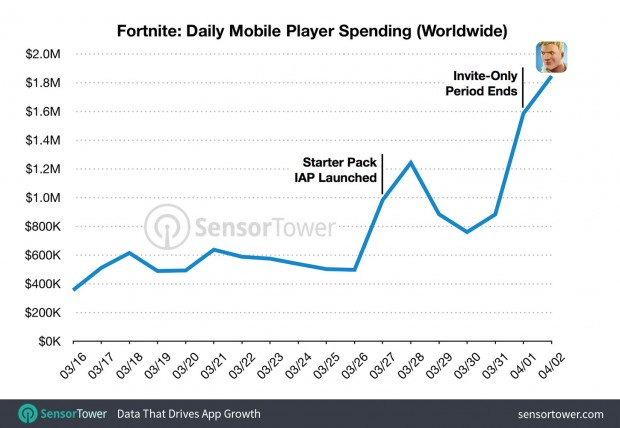 Currently the game is even kicking Candy Crush Saga's tail when it comes to generating income.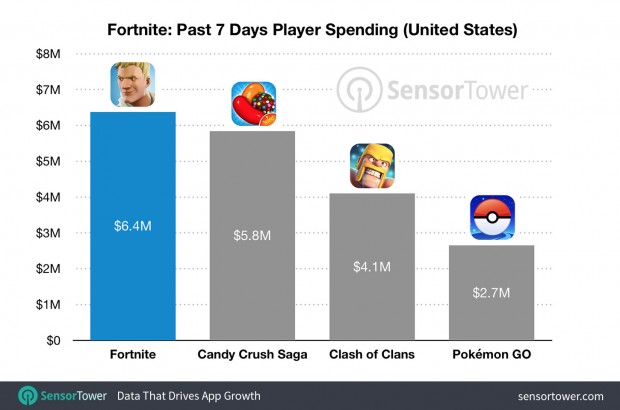 In all honesty, it's not hard to imagine this happening, especially considering the impact the game has had in classrooms.