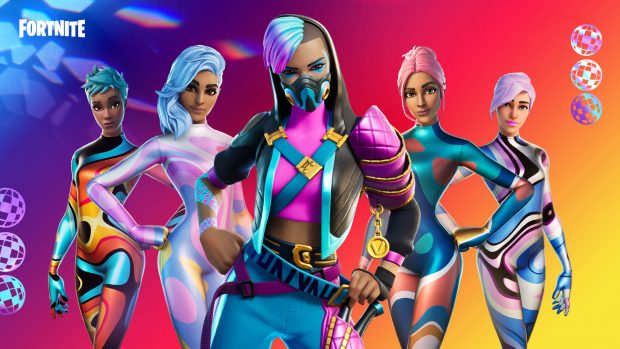 Another concert is taking place in Fortnite Party Royale today. In fact, the first airing of the 30 minute Diplo concert will take place within a few minutes of this writing at 11AM Pacific. Don't worry, if you miss that one a full rebroadcast will take place on August 3 at 6pm Pacific.
That said, even if you aren't able to make today's airing of the concert, you'll still want to log into the game anytime between now and 5pm Pacific on August 1. If you do, you'll receive the music-reactive Afterparty Wrap for free. This trippy skin can be seen in action below.
We've got @diplo on our mind

Login between now and August 1 8PM ET to get the new, music-reactive Afterparty Wrap for free.

Catch Diplo Presents: Higher Ground on the Main Stage at 2 PM ET and see what lies beyond 🌌 pic.twitter.com/b3mElyjdbz

— Fortnite (@FortniteGame) July 31, 2020
Players can also get their hands on some equally trippy outfits via the game's shop — like the ones seen above.