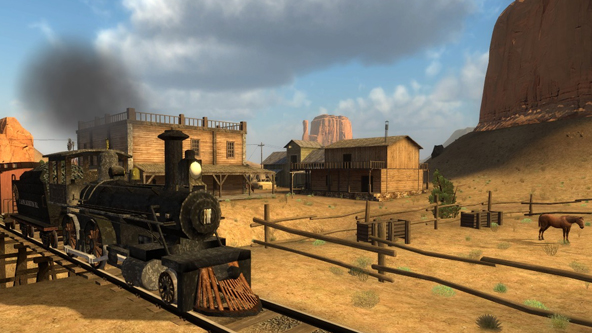 A new F2P sheriff has now flashed its badge, and the wild wild west within Fistful of Frags still ain't room enough for the both of ya's. With a silly and slightly over-the top western theme and an anything-but-forgiving gunslinger style gameplay, this rootin-tootin stand off has now officially saddled up with Steam.
This FPS of the Old West follows bandits through good ol' fashioned deathmatch and team-based deathmatch gun-slinging. Free aim revolvers make for a unique and engaging fire style, and stabilization is the marksman's trick when it comes to hitting your enemy. Choose your shots wisely, as you may not have a chance to fire the one that counts. Bullets ain't cheap!
Although not all of the content found in the mod will be included within the standalone version on Steam, Fistful of Frags in its express form may just be the perfect opportunity for the cowboy enthusiast on the go, and the full download can be found on the Steam website.