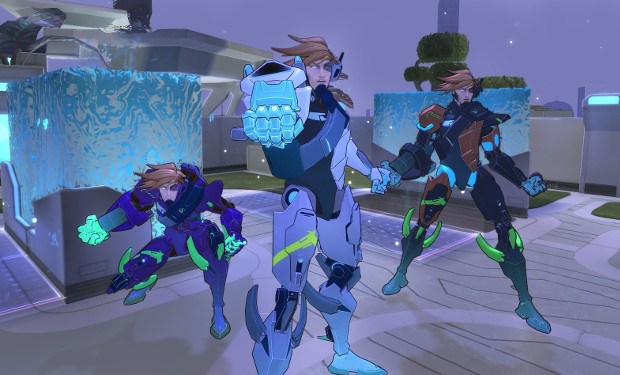 Things are suddenly a bit chilly in Atlas Reactor. Season 5: Cold-Blooded arrived today, adding the game's latest freelancer, Vonn, the Scion of Ice. Vonn is a cyborg from Hyperbotics, armed with a supercooled cannon capable of forming ice shields, projectiles, and more.
Despite the cold theme of the update, there is a bit of warmth as well — the Made Love Event has returned. Between now and February 20th, players can celebrate Valentine's Day, earning all kinds of rewards including skins and emblems.
Of course, this being a patch, there are also balance changes and bug fixes. These can be read about in the patch notes on the Atlas Reactor site.