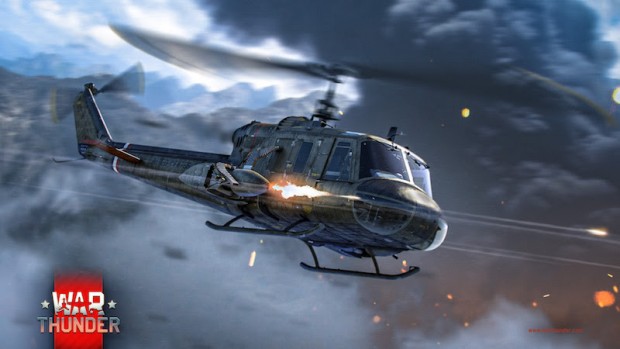 When you're trying to track down concealed ground targets in the dense jungle, sometimes you need something more maneuverable than a jet or even prop fighter or bomber. That's where helicopters come in, and Gaijin Entertainment will be introducing the well-armed whirlybirds in the next major update for War Thunder.
In Update 1.81, players will be able to pilot combat helicopters for use in combined-arms battles in all difficulty modes once they've unlocked Rank V vehicles for the United States or Soviet Union. Later, specialized helicopter vs. helicopter battles will become available. 'Copters are described as being effective versus ground targets but vulnerable if they hang around and hover too close to the ground.
Learn more about helicopters in War Thunder here.