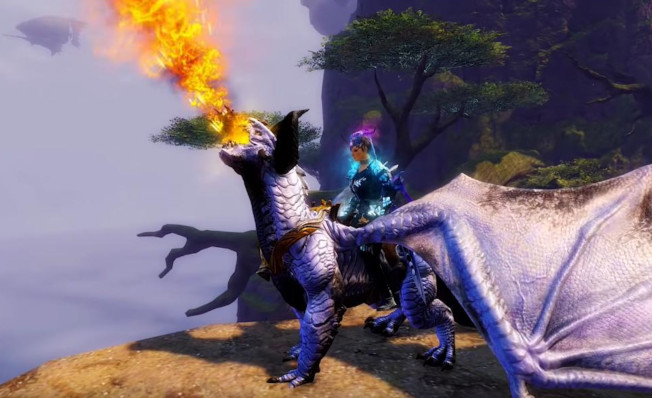 When Guild Wars 2's War Eternal Episode is released, it will include the game's 2nd flying mount — a dragon by the name of Skyscale who was revealed as an exlusive to Eurogamer. The name can be seen as having a bit of a double meaning. After all, dragon's are typically known to have scales. But this particular dragon can apparently scale walls, climbing up and jumping off of cliffs to reach heights he couldn't otherwise.
Of course, since he's a dragon, he does breath fire. Whenever a player dismounts, he'll emit a ring of fire damaging enemies in its path.
If you'd like to see Skyscale in action, you can check him out in Eurogamer's video below.