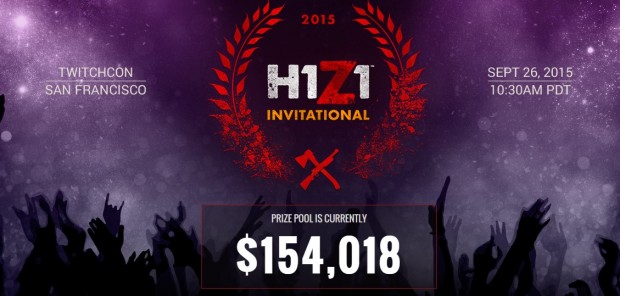 Because everything must be an e-sport with a cash prize, the prize pool for H1Z1's Invitational Battle Royale tournament, scheduled to take place at TwitchCon, has exceeded $150,000, according to a press release from Daybreak Game Company.
The tournament's money comes partially from the revenue generated by H1Z1 Invitational Crate Keys, 25% of which goes toward the fund. That's at least a nicer use of lockbox money than simply pocketing it all, I suppose. The tournament will features some of the most notable names on Twitch, as well as four H1Z1 community players; in total, over 50 names have been announced for the tournament, with the promise of "more to come."
The H1Z1 Invitational takes place on Sept. 26, and runs from 10:30 to 12:30 PDT. Or until the zombies eat everyone, theoretically.