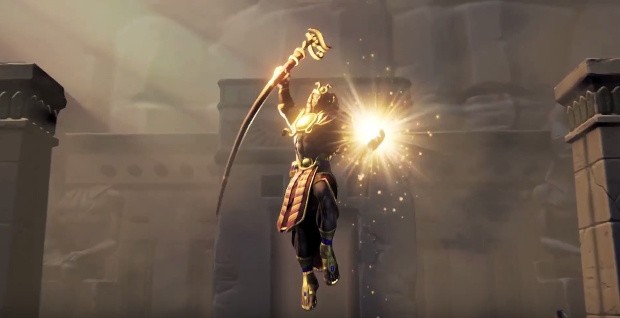 Hand of the Gods: SMITE Tactics will be hitting both Xbox one and PlayStation 4 "soon". News of plans to port the turn-based strategy CCG was announced today by the game's developer. According to the announcement, the start of Closed Alpha on consoles follows shortly after the launch of the PC Open Beta and will feature changes that have been made to the game due to testing on that platform.
Players wanting to participate in the console Alpha are being encouraged to sign up for the platform of their choice… whether it be Xbox One or PlayStation 4.
For those a little more anxious to try out the game — and who have plans to attend PAX West Septmber 1-4, Hi-Rez will be there with a playable demo. PAX ticket holders will be able to try out the game, chat with the devs, and even try out for a spot in a $5,000 tournament.
For those on the other side of the pond, a live demo of Hand of the Gods will be available to play at Gamescom on August 25.