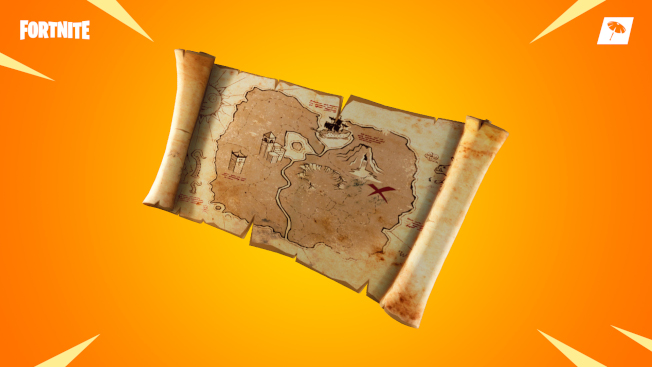 The latest Fortnite patch notes are up and they have something kind of interesting for Battle Royale players. Apparently, it's time to go treasure hunting… literally. There's a map with a red "X" and everything.
The update introduces a map that allows players to track down buried chests on the map. These maps are found in floor loot and chests and will lead players to a collection of legendary loot.
Also included with this update is the Slide Duos limited time mode. In this mode, everyone wears ice blocks on their feet and have access to an infinite amount of ammo Grapplers. …You can see where this is going, right?
Of course, the update also includes news stuff for Creative and Save the World. In Creative, players will now be able to use more sprays on their island. Save the World, on the other hand, mostly received a variety of fixes in various areas.
A full rundown on the changes to all three modes is available on the Fortnite site.