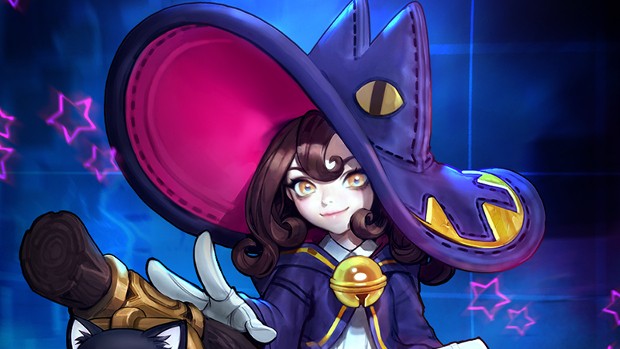 Joining the ranks of the Hyper Universe is a sassy little witch by the name of Shasha. Joined by her feline sidekick, Kinny, Shasha uses every witchy trick at her disposal to take down her enemies. Using an enchanted broom, she is able to move around quickly, zipping in to attack her opponent and moving on. She even gets an out of combat speed buff.
She also uses powerful spells and curses to deal damage. These include her Ultimate Skill which causes enemies caught in it to incur damage when using their own skills.
In addition to the witchy new Hyper, Cwavesoft has also added limited-edition Hallow skins and emblems for players to collect. Information on all of this can be found on the Hyper Universe website.