Jagex will be adding a card game to its library of online games very soon. Drawing inspiration from the popular Runescape universe, Chronicle: Runescape Legends has quietly been in development since the beginning of the year. The game debuted this past weekend at Runefest.
Lead Designer, James Sweatman said that Jagex wants to ensure that the game is "not only a fun and compelling player experience, but one still very much interwoven into the rich lore of RuneScape. We're looking forward to sharing more information on the game over the coming months, especially in regards to Chronicle's debut on tablet and mobile!"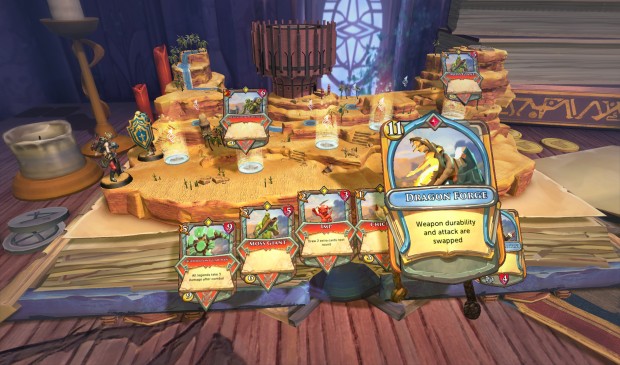 Chronicle is slated to release on PC, Mac, Tablets, and other mobile platforms and will also allow you to earn cards by achieving certain tasks in the free-to-play, MMORPG Runescape.
We'll be sure to keep you posted as release draws closer!
In the meantime, if you're a Runescape fan you can check out all the other info Runefest had in store!