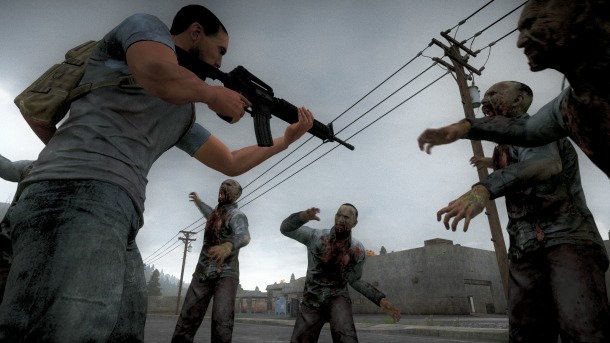 In its original form, Just Survive was announced as free-to-play, launched into early access with a price tag, split into two games, both announced as not free-to-play, then its counterpart went free-to-play … are you still paying attention?
If you were, you'd have noticed the long, strange saga of Just Survive, the survival game originally known as H1Z1 before that moniker was ascribed solely to the now-F2P battle royale portion of the game (which will itself soon have a new name). Today, that saga came to an end as Just Survive shut down its servers just a few hours ago. Finally, it has something in common with Star Wars Galaxies.
All hope might not be lost, though. As the closure announcement states:
While this chapter for Just Survive has come to an end, we are discussing the possibility of allowing our partner and developer of Z1 Battle Royale, NantG Mobile, to bring Just Survive back online and take over development of the game sometime in the future.
Despite its second-class status to its battle royale cousin, Just Survive was doing reasonably well, population-wise, averaging about a thousand players online at any one time before the announcement of its closure. Still, it's rare for any game to come back from the dead, even one that's about zombies.
This is just a sad moment that DID NOT HAVE TO HAPPEN https://t.co/ZWkztv33gc

— John Smedley (@j_smedley) October 24, 2018
As for Daybreak Game Company, this makes Just Survive its second game to shut down in two years, following Landmark's shuttering in early 2017. Toss in the cancellation of EverQuest Next in 2016 and various other closures and it seems like Daybreak is better known lately for ending games than for starting them. That could change if its "soon to be announced" (as of last December) game sees the light of day, but considering everything else that's gone on at Daybreak this year, that's a mighty big "if."