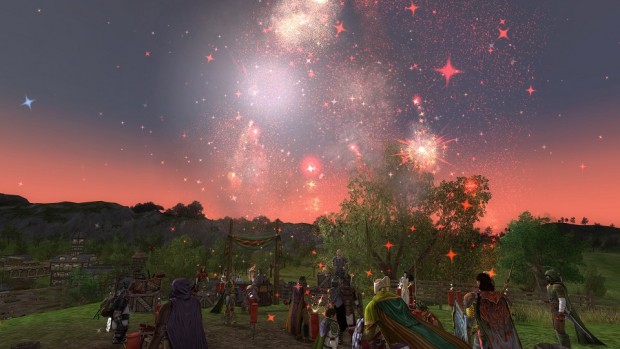 It's almost time for Elevenses in The Lord of the Rings Online, which celebrates its 11th anniversary later this month. All the usual events will be in play, along with a new tier of celebration that has players searching for treasure, and just logging in — eventually — will nab you a free gift.
The festivities begin at 7 a.m. Pacific/10 a.m. Eastern on Thursday, April 19. That's when you can go to the Party Tree in the Shire to "receive three additional Treasure Hunt cards focusing on the history of the game and core themes from Lord of the Rings." Last year's progress will carry over into this year's, so you won't have to repeat anything you already did.
If hunting for treasure seems like too much work, you can just log in to claim an 11-year giftbox and title, as well as a free emote. But there's no rush; this prize can be claimed anytime between next Thursday and March 31, 2019. The Fellowship walked to Mordor in less time than this prize package will be available!
Learn more about all the 11th anniversary celebrations, as well as additional patch notes for Update 22.1, on the LOTRO forums.