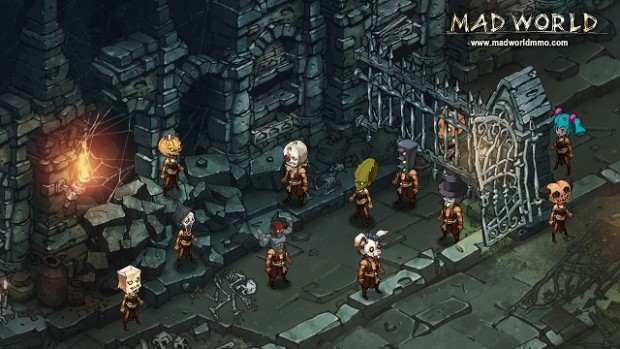 Jandisoft's free-to-play MMO in HTML5, Mad World, is getting its own limited-time Halloween event next week. From Oct. 30 to Nov. 1, players can try on various Halloween masks and try out some new game modes.
The masks are described as encompassing everything from "satirical [to] pop-culture," ranging from jack-o'-lantern to traffic light to Guy Fawkes. During this event, players can also spill a little blood of their own by participating in the new battle arena modes being tested in the game.
Find out more about Mad World's Halloween event on the game's website.