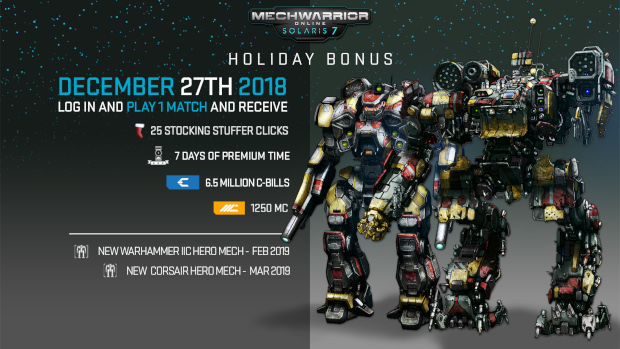 Today, MechWarrior Online kicked off a special Holiday Bonus event, giving players the opportunity to pick up a variety of goodies — including some new mechs. In order to earn these items, players will need to earn a score of at least 50 in a Quickplay Match during the event qualification window.
During the event, players will be able to track their progress via special pages on the game's site as well as pick up several of the rewards through the site. The mechs will be delivered in the game in February and March.
A rundown of the rewards and details on each of the mechs are available in the event announcement.