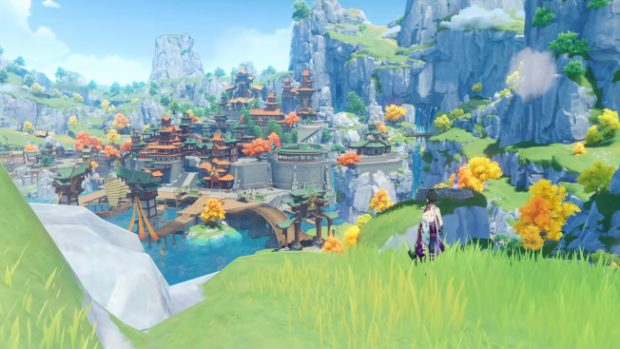 One of the big features coming to Genshin Impact when version 2.0 lands on the 21st is the long awaited cross-save function between the PlayStation Network and miHoYo. This function will allow players to link their accounts between the two systems and finally reap the benefits of being able to share progress between the two. This requires players linking their PSN account to the email address associated with their miHoYo account.
Since the account linking feature isn't all that far off, miHoYo has posted a pretty lengthy FAQ covering what players should expect, including how linking works, what players need to do it, and what restrictions may exist. Hint: there's a few restrictions. For instance, game progress can not be saved across servers (or regions). So, if you have your miHoYo account on the European server but your PSN account is on the American server, it won't work.
Other questions answered concern how cross-save will impact co-op, as well as questions about PSN-specific rewards. Those interested can read the full FAQ here.
On another note, yet another web-based event is on the way. The Genshin Impact team tweeted a teaser earlier today, and it seems to either have something to do with the boat we built in the web-event before last or perhaps is a continuation of Klee's summer stuff. Either way, we should find out soon enough.
Olah Travelers~

Recently, I heard there's a small boat ready to set sail, I wonder whose boat it is (* ̄︶ ̄) —Hey, I see a familiar figure on board!

*The web event is about to begin, please stay tuned~#GenshinImpact pic.twitter.com/L7Htrj2kOp

— Genshin Impact (@GenshinImpact) July 12, 2021