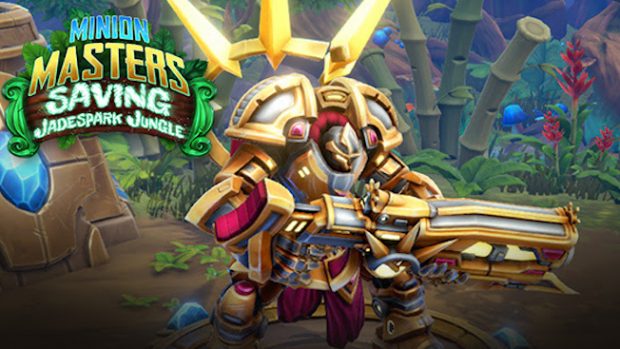 It's been a week since the last sneak peek reveal for Minion Masters' Saving Jadespark Jungle expansion. Last time we got a look at two of the cards coming in the expansion. This time it's all about adventures and skins.
The new adventure helps to ease players into the expansion's storyline, focusing on the Empyrean invasion of the Zen-Chi realm. While completing this adventure, players will need to protect the jungle from High Inquisitor Ardera and figure out what she's up to.
The adventure features six different playable masters, each with new perks and Affinity Cards. It also introduces new perks and three new relics for players to add to their decks.
The other reveals this week are three new skins, two character skins: Apex Ravager and Settsu of the Burning Fist and the Jadespark Jungle Arena skin.