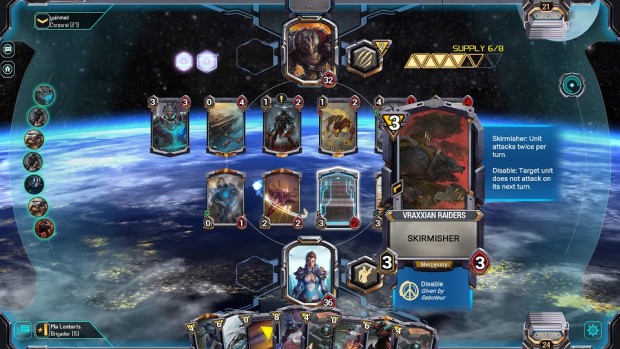 There's yet another CCG out there, looking to take a chunk out of Hearthstone. This one is called Star Crusade, and it's got a sci-fi setting and a few mechanics that the developer ZiMAD hopes will help to differentiate itself from Blizzard's behemoth.
Star Crusade's got six factions and over 350 cards in its base game, which you can try out for yourself right now on Steam. Your deck size is variable, from 25 to 40 cards and will soon include "modules," which you can use before a match to customize your powers even more. Game modes include single-player matches, ranked matches, and random draft "raid" battles.
At a glance, I'd say Star Crusade is pushing more customization options than Hearthstone as its main draw. That certainly can draw in more strategic-minded players, but sometimes simpler is better, and adding complexity just for the sake of adding complexity is rarely a good idea. Still, I'll check it out… how about you?