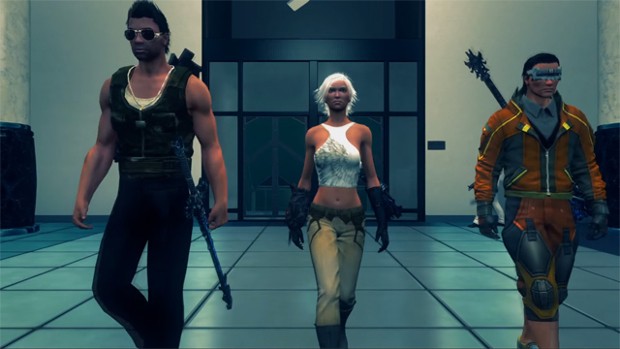 Funcom released more weapon Specialty Spotlights today. The first highlights 'Primal Wrath' for the Fist weapon. Fist attacks generate 'Fury' which is accumulated. Once players have enough Fury it can be utilized to activate one of two abilities. The first is 'Frenzied Wrath' while the second is 'Invigorating Wrath'. Both give players access to new abilities. These abilities are only available so long as the meter has any energy in it.
Rip and tear! Learn about the Fury of Fist weapons in this Speciality Spotlight! pic.twitter.com/MR1pzlzLWc

— Secret World Legends (@SecretWorldLgds) June 13, 2017
Also highlighted today is the Chaos weapon Specialty 'Controlled Chaos'. Similar to the Fist specialty, this one requires players to fill a meter (or paradoxes). However, energy is only added to the meter when the player does damage that is divisible by 8. When this happens, the player generates 2 to 4 paradoxes. When the player has generated 8 paradoxes, one of three chaos effects will automatically trigger. These are 'Singularity', 'Enigma', or 'Dopplegangers'. You can see these demonstrated in the video below.
If you ain't out of control, you ain't in control! Embrace Chaos in this Speciality Spotlight! pic.twitter.com/cUU2qNuGYS

— Secret World Legends (@SecretWorldLgds) June 13, 2017