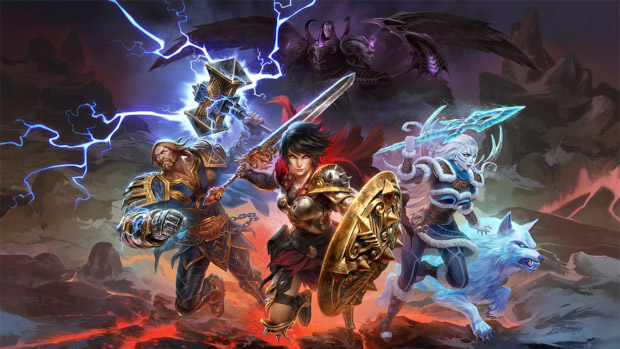 Today's the day. SMITE fans who'd like to take their game with them wherever they go — or Nintendo fans who'd like to hop into the world of SMITE — can now download the game and jump right in.
The game officially launched on the platform today, adding to the list of platforms that already includes PC, Xbox One, and PlayStation 4. For the most part, players will be able to move freely between platforms on their account. Just remember that if you're on PS4, that's not going to happen.
Also, don't count on platform hopping right away. There's still a bit of work to be done to make the cross-progression system functional. So, if you've already done a lot of work on PC or Xbox, you're going to want to wait a month or so. However, if this is your first SMITE account. Hop in and have fun.