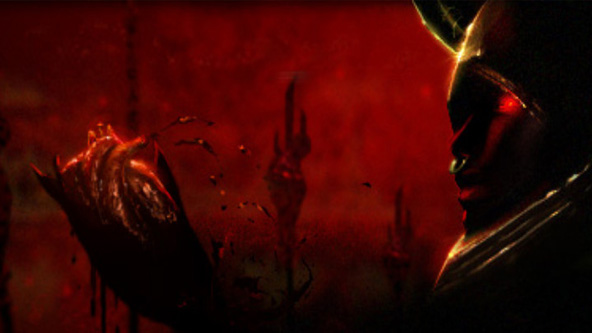 Queen of the Vaal is about to make her debut in Wraeclast, seeking nothing but sacrifice in Path of Exile's next mini-expansion. Various brand new content will be shuffled through-out the entirety of the game, creating a new experience for both the novice and the well versed sages.
Bringing a sense of danger and excitement back to Wraeclast, random new portals have been placed all over the Acts, leading to Vaal's recent corruption and 60 of her strongest minions. Surviving an encounter with one of these foes grants the successful noble warrior a claim to both Vaal Skills and Vaal Orbs.
Vaal Skills are super-enhanced player attacks that require an extreme amount of cool-down. These attacks are typically one-hitter quitters, making them a good run-to action when entering a swarm that was underestimated. These skills start at 0 but charge with souls sacrificed. Vaal Orbs are applied to items, modifying them with new powerful abilities, but revoking any future possibilities of modification, making it a high-risk gamble.
Along with these new additions is the implementation of the Ambush League; a group of ruthless forces spawned to defend a strongbox that contains a rare reward. These tests of the mightiest will have many a tale to tell about the bravest and strongest of Wraeclast.
All of this plus the Atziri stronghold within the Apex of Sacrifice marches forward to March 5th, 2014.