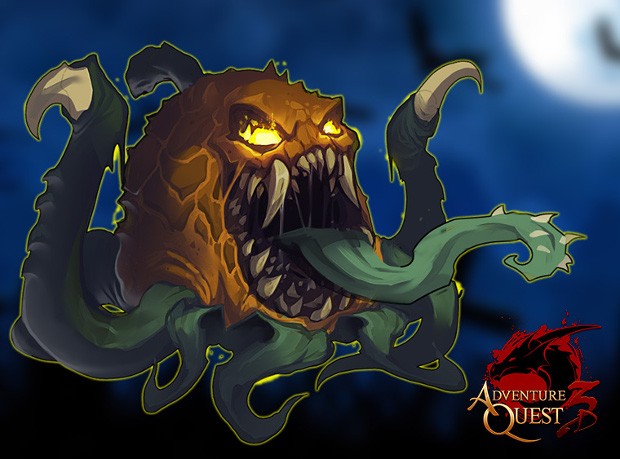 Mogloween, a tradition in Artix Entertainment's MMOs, is coming to Adventure Quest 3D. The event will be a small one this time — being the first for the new MMO — but has been designed to be built upon in coming years.
As with other Mogloween events, this one will feature the enchanted Cauldron, Myx. Only rather than being property of the Cauldron Sisters, this Myx is a servant of the evil Hallows Eve (otherwise simply called Eve). Eve, Myx, and other servants of hers reside in the Terror Dimension, a terrifying place that opens up to the world of AQ3D during Mogloween via a portal shaped like a haunted house.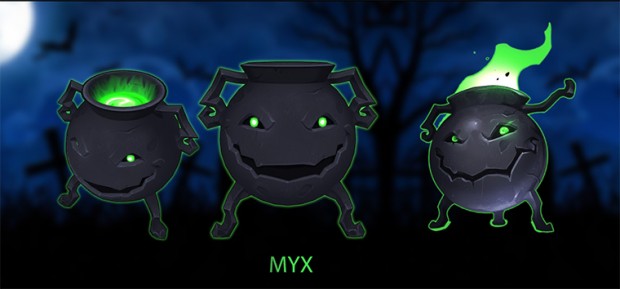 During this time, Eve and her servants will attempt to generate fear in order to create a permanent link between dimensions, enter the regular world, and take over.
Of course, it's up to the players to prevent this.
At present, a date for the event hasn't been revealed, but according to a developer's reply to the question of "when," it will likely be earlier than Halloween itself.
In addition to the Mogloween announcement, Artix Entertainment also revealed that they are nearing a launch for the Android Closed Beta tests. More information on this will be available at a later date.