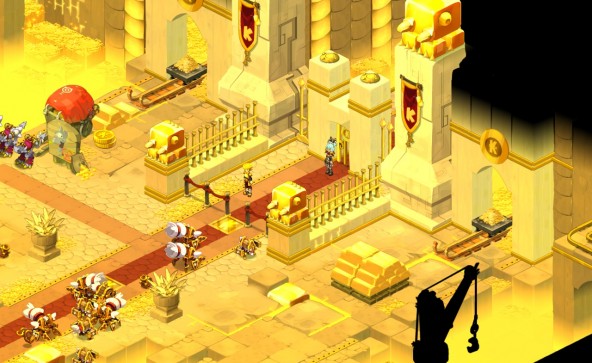 Wakfu, the once "Freemium" turn-based MMO set in the DOFUS universe, has now entered its Free-to-Play Open Beta, unlocking the door to a wider set of fans waiting to get in, with an updated world and other incentives to entice new players to join up.
Wakfu, from Ankama Group, is an open-world endeavor that spans multiple pieces of media, including a cartoon series and comic books.
Players explore the world of Wakfu following a disaster known as Ogrest's Chaos, and use their own unique powers to strategize and work together to restore balance to their once peaceful world, defeating the creatures in the world of Twelve along the way.
If you're already familiar with Wakfu, you probably already know you can create laws, make decisions that affect the world, and interact with others in the world in interesting ways as well, making Wakfu an intriguing choice if you're looking to put down roots in another MMORPG.
"As we open the updated world of WAKFU to an even broader set of fans, we will continue to focus on the core and essence of our gameplay – the players," said Olivier Comte, managing director and chief operating officer, Ankama Group. "In addition to a broad range of classes to suit varying tastes, colorful environments and our well-known sense of humor, WAKFU gives players a chance to impact the entire game world through their strategic and even political decisions."
If you're interested in signing up for the open beta or want to learn more, check out the official site at wakfu.com.
By Brittany Vincent