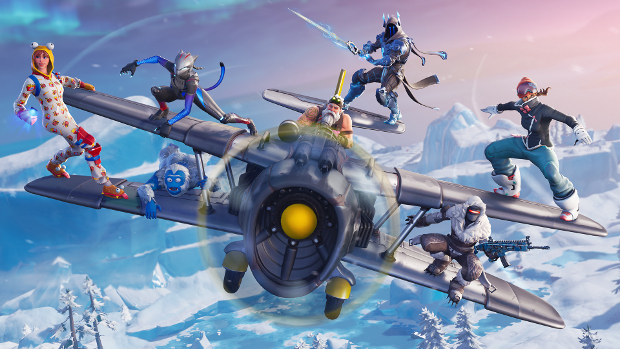 Things are getting frosty in Fortnite and, while appropriate for the season, it's not really in the usual way. Instead of a cold front and a lot of snow, this chill comes from the massive iceberg that collides with the island.
The collision introduces new areas to the game — with on-the-nose names like Frosty Flights and Polar Peak. It's all part of the Season 7 update.
Also included in the update is a new way to get around, the X-4 Stormwing plane, and wrapping paper-type cosmetics for players to wrap items and weapons in. And, of course, there's a new Battle Pass.
Season 7 also marks the early access release of the Fortnite Creative mode announced yesterday.
As always, patch notes for the most recent update are available on the Fortnite site.