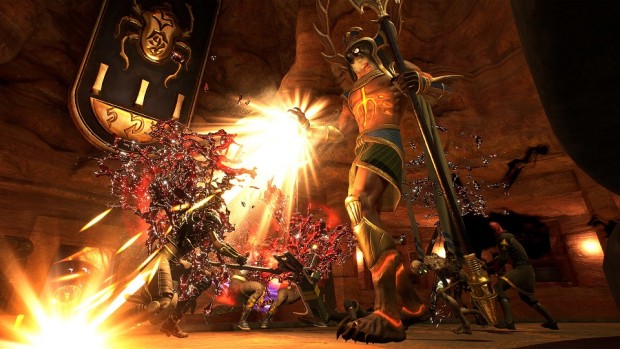 QC Games' PvE dungeon-crawler Breach will enter public testing later this year, and when it does, it will be available via the En Masse Entertainment store and launcher.
We've confirmed with QC Games that this does not represent a developer/publisher agreement with En Masse for Breach; QC is still self-publishing the title. Additionally, the game will still be available via other channels, such as Steam, when it launches, as this is not an exclusive deal with EME.
If you're interested in participating in the upcoming technical alpha for Breach, you can sign up on the game's website. You can also try the game out for yourself this weekend if you happen to be traveling to TwitchCon in San Jose at booth #1447. Also, if you haven't done so already, take a look at our hands-on demo with Breach from a couple weeks ago.