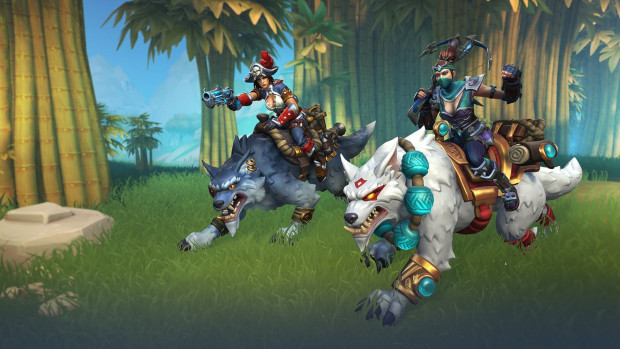 Founder's Packs are no longer required and players can jump right in to try their hand at Hi-Rez's Realm Royale on consoles. Today, both Xbox One and PlayStation 2 players can jump into the Open Beta for free.
The fantasy-themed battle royale has been available on consoles as a closed beta test — that could be entered with a Founder's Pack purchase — for about a month now. Luckily, for the cash strapped among us, that's no longer the case.
With the launch of open beta, also comes the game's second Battle Pass, titled "Steel and Shadow". (You'll remember this as the "pirates vs ninjas" themed pack we wrote about before.) Interestingly, the pass will be available for free to PlayStation Plus subscribers.