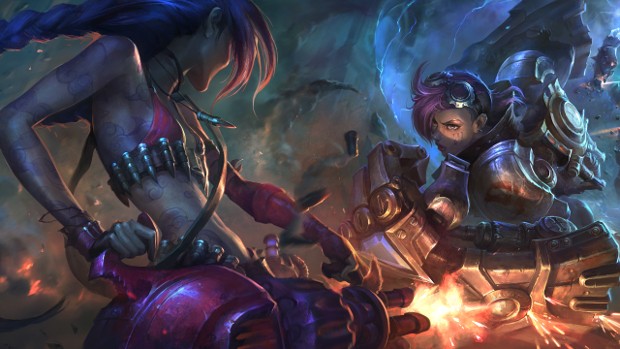 Things might be a little rough in the relationship between Riot and Tencent, according to a report originally posted on The Information.
The report in question is behind a pretty hefty subscription wall. Luckily, Dotesports offered an informative summary on — as they put it — "the interesting parts." It's not unknown that Riot and Tencent have had their fair share of disagreements, but it seems that things might be a bit more strained than generally indicated — mostly due to a declining League of Legends player base and Tencent wanting to become more involved in mobile gaming.
A big part of the contention reportedly comes from when Tencent asked Riot to make a mobile version of League of Legends. Riot declined, effectively saying that it wouldn't work right on smartphones. Not to be dissuaded, Tencent opted to make their own mobile MOBA, which later became Arena of Valor. Once Riot saw the similarity between the mobile game and League, they spoke to Tencent who adjusted the game and sold it as a stand alone.
These days, battle royales are the hot thing, so it should come as no surprise that Tencent is dipping into things like Bluehole's PUBG and Epic Games' Fornite. What might be surprising is that according to the report, this shift in focus has a lot to do with League of Legends' drop in player numbers and the profits that go along with them.
While The Information reportedly reviewed "more than 40 people close to Riot and Tencent" about this, it should be noted that when they discussed the player and profit count drop with CEO Laurent, he told them that the declines weren't "that significant". He also told them that Riot and Tencent still have a strong relationship despite the mobile MOBA situation.