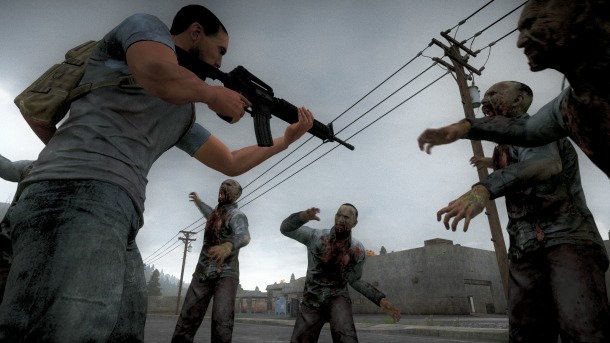 Daybreak Game Company President John Smedley has gone back to Reddit for a long post on what he envisions for the future of H1Z1.
The only item with any specific time frame mentioned is the addition of professions, which Smedley says will be out later this month and will "allow for more character development and a much more unique set of skills." In the more nebulous "soon" category are improved zombie AI, better base-building, and the return of weather. Long-term goals include a massive, 16,000 square kilometer world (which seems unthinkable compared to the current 64 square km map), where players can build entire cities in the still-in-progress Forgelight 2 engine.
Overall, there aren't a whole lot of specifics, which is understandable given the vagaries of development, but what do you think about Smedley's statement? Are you still bullish on H1Z1 or do you want to see more results first?