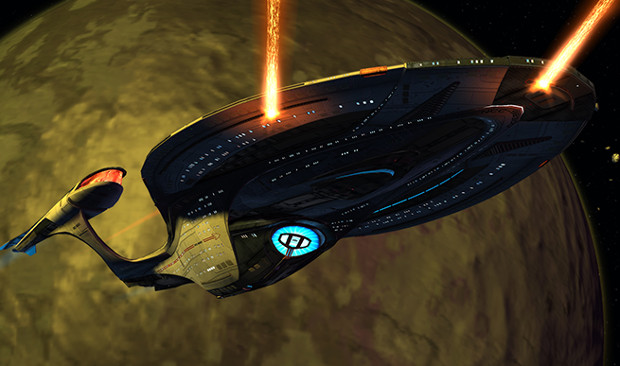 T6 versions of the Odyssey, Scimitar and Bortasqu' are coming to Arc Games' free-to-play, sci-fi MMO Star Trek Online. The new ships were announced on the game site — along with some pretty nifty pictures.
All three of the ships will come in three different variants featuring a Lieutenant Commander Universal/Command Bridge Officer seat and a unque console and Starship trait. These variants include:
Engineering — Featuring Adaptive Emergency System Universal Console and the Adaptive Hull Plating Starship Trait.
Science — Featuring the Dampening Wave Emitter Universal Console and the Check Mate Starship Trait.
Tactical — Featuring the Tactical Flagship Computer Universal Console and the Super Charged Weapons Starship Trait.
All ships will be available in the C-Store and can be bought individually, as faction bundles of all three variants, or as a super bundle that includes all three variants for all three factions.