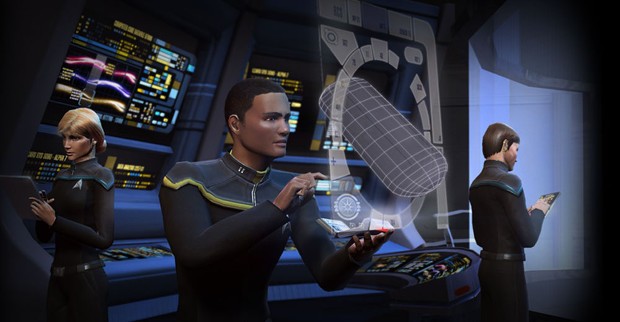 Calling it a "frustrating pain" to have to log in twice to play its games on Steam — once on Steam and once on Arc — Perfect World Entertainment now allows players to link their Star Trek Online and Neverwinter accounts on the two systems. This option will roll out today for some users, with the intent that it will be available for all players by Thursday, Feb. 20.
Instructions for doing so can be found on the Arc Games site, with a note saying that you'll need to contact customer service if you want to unlink your games.
It's interesting to note that this only applies to two of Perfect World's MMORPGs. Champions Online is also free-to-play on Steam but players of that game don't seem to have the same options. Maybe that has to do with the player counts of the three games: STO and Neverwinter have about 10 times the players of Champions on Steam, so it might be a while before CO players receive the same benefit.
UPDATE, 2/19: Champions Online players can also link their Steam and Arc accounts.